Organic and CODAME have come together to bring you code-generated art by REZA. The Adopt-an-Artist program is an experiment that invites you to learn and play. Artists are currently struggling to maintain their practice in San Francisco. This collaboration marks Organic's efforts to sustain the arts in this city. We are excited to showcase Reza Ali's work at Organic.
WHEN: Thursday, May 1, 2014 from 4:00 PM to 8:00 PM (PDT)
WHERE: Organic, 555 Market St., San Francisco, CA
WHO: You! Donate to RSVP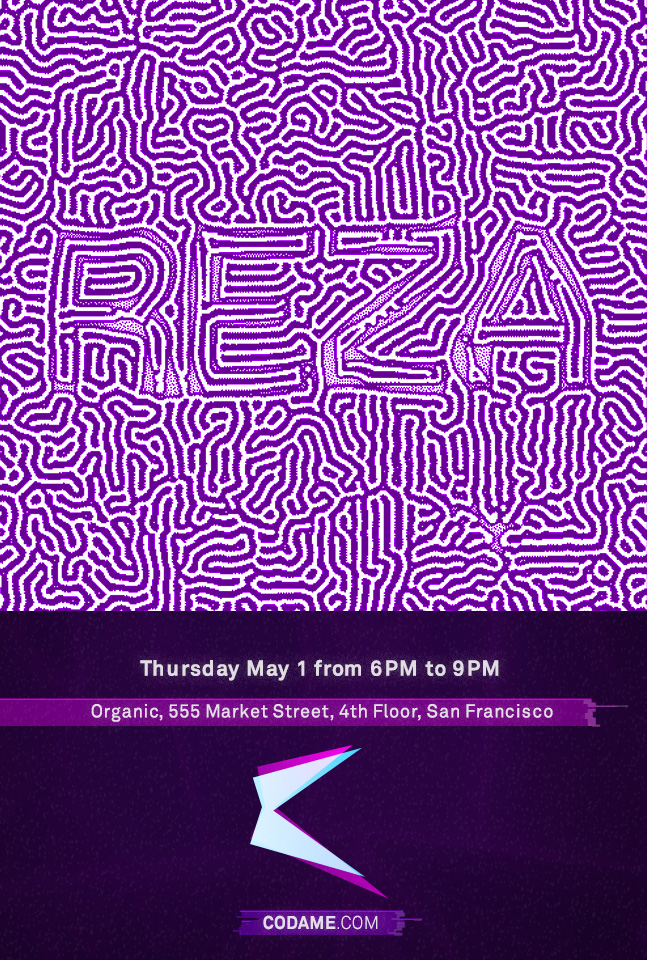 It's going to be a casual gathering, join is anytime between 4-8pm
04:00 PM ~ Organic + CODAME Introductions
04:10 PM ~ Reza Introduction
04:20 PM ~ DJ IDEOMUX
06:00 PM ~ Organic + CODAME Introductions (for late arrivals)
06:10 PM ~ Reza Introduction (for late arrivals)
06:20 PM ~ C-REX live electronic music
About Organic
Organic is a leading marketing agency grounded in digital that successfully blends creativity with unmatched predictive intelligence. By creating and continuously testing and optimizing marketing systems, Organic helps global brands accurately predict outcomes, spot trends, identify behaviors, and create a much deeper connection with consumers. Founded in 1993, Organic has offices in New York, San Francisco, Los Angeles, Detroit and London and is part of Omnicom Group Inc.
About Reza
Reza is a new media artist and researcher. His work and research is centered around computational design, user interfaces, software studios, and wearables (hardware + software + form). As an artist, he uses technology (code, form and electronics) to express himself. His works manifest themselves as either visual art, spatial sculptures, and interactive installations. Reza is interested in the ideas and implications of his works, tools, and way of working. As a researcher, Reza is passionate about solving complex problems by creating new technologies and open sourcing them to allows others to build on his work and build the future. As an artist and researcher he is deeply interested in the feedback cycle that occurs when customs tools are written to accomplish an artwork, and how those tools can enable artworks to go beyond what the artist had originally envisioned. He hopes to change the world by making a difference in how people use technology, design products and experience new media art and entertainment.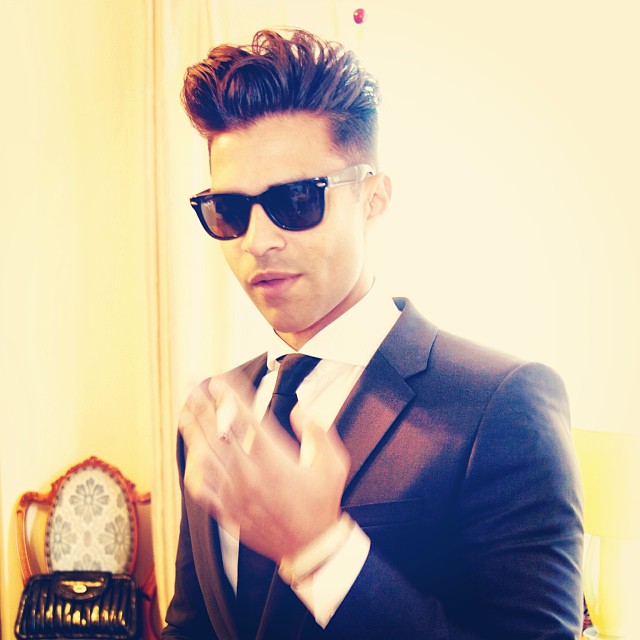 About the Series:
Title: FluidScapes Prints
Medium: Gloss Finished Aluminum Metal Prints Coated with Polyester
About: FluidScapes are about making the invisible visible and the interplay of two generative systems. These images are snapshots in time of a simulated fluid field affecting the height of a generative terrain made from particles and springs. Custom software was used to simulate and visualize the generative systems interplay with each other in real-time. In this exhibition the FluidScapes have been rendered as prints, but they exist as digital files which can be 3D printed or CNC machined into FluidScape Sculptures.